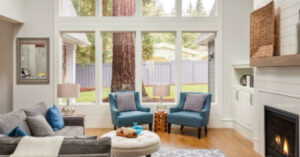 If you're selling your home, it's important to know what to expect from a home inspection. A home inspection is a process where a licensed inspector comes in and evaluates the condition of your home. They will look at everything from the roof to the foundation. An inspector will be able to identify any potential problems that could affect the sale of your home. Keep reading to learn what sellers need to know about home inspections.
When getting a home inspection done as a seller, it's necessary to be prepared. Here are a few things that you should keep in mind:
The home inspection is not a pass/fail test. 
– The inspector is there to identify any potential problems that could affect the marketability of your home. They are also able to help you gauge what potential buyer's will notice and ask for price cuts for. As a seller, you can set the price to reflect the property as it is. Plus, you will likely earn bonus points with the buyer's if you are aware of your home's current condition. 
The inspector will take pictures and make notes during the inspection. 
– This is normal and should be expected. It is the inspectors responsibility to document the current condition of the property – good or bad. They will need access to your home and to make things go faster and more efficiently, it is best to have all clutter cleared before the inspection.
The inspector may identify some minor problems with your home. 
– These are typically nothing to worry about or can easily be fixed. Remember, you have hired a professional to identify any and all problems with your home. You can expect that there will always be some way to improve or upgrade your home – this does not always mean that value is lost. 
The inspector may also identify some major problems with your home. 
– These can be more serious and may require major repairs, such as foundation issues. However, you are not required to fix these problems in order to sell the property, but be forewarned that the buyer will likely hire an inspector themselves, who will find the same problems. It often becomes part of the price negotiation when there are major repairs needed.
If you do make the major and minor repairs prior to your home hitting the market, it can help to prevent potential buyers from being deterred by those issues. It will also help you fetch the best price for your home. If you're not sure how to fix the problem, you should always consult with a professional who specializes in that type of repair.
Sellers can be present during the Inspection, but don't have to be.
If the seller is at home during the inspection, it can be helpful so that the inspector can work more quickly because the seller can show them where things are located. It can be a great opportunity for you as a seller to learn more about your home. 
On the other hand, if you have small children and/or hyper pets, it can be better to get them out of the house during the inspection so that the inspector is able to get to the places he or she needs to and so that they can focus on getting in and out,  so that you can get the report more quickly. 
Use your best judgment or ask your inspector what they prefer! Often times it can be personal preference. 
What to Expect on Inspection Day
After the inspection is complete, you will receive a report detailing all of the findings. This is a great document to keep for your records and to refer back to if any problems arise in the future.
A home inspector will inspect your property's exterior and interior on inspection day. It is recommended that the homeowner, their agent, and any tenants leave the property during a buyer's inspection. This will allow the buyer to feel comfortable asking questions. Discuss with your agent the best times to inspect and any concerns that you may have.
In general, the inspection will take about two to three hours. The inspector will go over their findings with you at the end of the inspection. This is a great time to ask questions and get clarification on anything that was found. 
Preparing for Your Home Inspection
There are a few things that you can do to prepare for your home inspection:
– Make sure that all utilities are turned on so that the inspector can properly evaluate your home.
– Create a list of any questions or concerns that you have about your home. This is a great opportunity to learn more about your home and to get clarification on any issues that are found.
– Make sure that all of your personal belongings are out of the way so that the inspector can access all areas of your home.
– If you have any pets, make arrangements for them to be out of the house during the inspection.
How to Prepare for a Home Inspection
The majority of the work falls on the shoulders and responsibility of the home inspector. However, there are some things you can do to speed up the process.
– Documents with evidence of home repairs and receipts for large-ticket items such as roof repair, A/C, and appliances should be collected.
– Make it simple for the inspector to move about by getting rid of clutter.
– To avoid potential mold and air quality concerns, replace your air filters.
– To avoid roof damage, trim trees that touch the roof.
– For outside doors, leave keys.
– The inspector will need to verify that all utilities and the pilot light are turned on.
– During the home inspection, take your pets out of the house.
What Home Inspectors look for
The job of a home inspector is to inspect all systems in your home and to see how they are performing. They will also identify any hazards that might compromise the integrity of the property.
Inspectors will test the home's HVAC system, plumbing, and electrical systems. They will also look for evidence of pests, water damage, and any structural concerns. 
What if something is wrong?
If something is wrong with your home, don't panic! Most issues can be easily fixed and do not result in a deal-breaker. Your agent will be able to help you negotiate with the buyer. 
Preparing for your home inspection is key to a successful sale. By following the tips above, you can ensure that your home inspection goes smoothly and that any issues with your home are discovered and addressed before the sale is finalized.
Your real estate agent will be able to help you schedule a home inspection and provide guidance on what to expect. They will also be there to answer any questions that you have about the process. Home inspections are an important part of the home selling process and should not be overlooked. With a little preparation, you can ensure that your home inspection goes smoothly and that any issues with your home are discovered and addressed.
If you're looking for trusted home inspectors, look no further than Lone Star Inspections, LLC we offer home inspections San Antonio residents can rely on! 
Our company specializes in residential inspections for sellers as well as homebuyers. By hiring us to perform your home inspection San Antonio sellers and buyers can rest easy knowing we are here to provide you with high quality, professionalism, and honesty. At Lone Star Inspections, we guide our clients through every step of the inspection process using our invaluable knowledge and extensive experience. Our detailed reports are easy to understand so that you can make informed decisions. Not only do we offer the standard home inspection we are also able to perform: termite inspections, water well inspections, pool and spa inspections, roof inspections, and septic inspections.