The Professional Home Inspectors San Antonio Residents Rely On
We don't just inspect your home. We give you peace of mind.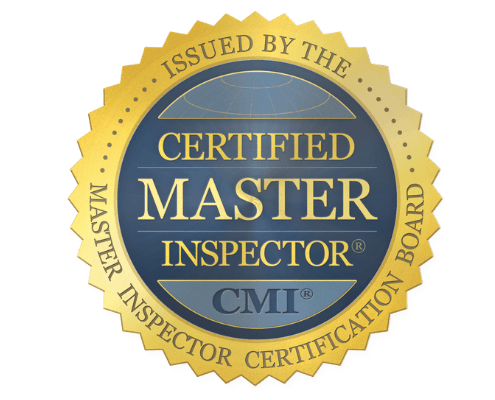 EXPERIENCE

DEDICATION

PROFESSIONALISM
At Lone Star Inspections, I treat our customers like family. Home buying is one of the most critical investments an individual can make and a house inspection can help you determine whether a home will be a good investment or not. In addition, this process provides potential buyers with valuable information about the property they are interested in purchasing.
Do you want a professional home inspectors in san antonio folks love? Lone Star Inspections will provide you with a detailed report within 24 hours to deliver an accurate status of your property's structure, mechanical systems, and general overall condition through visual inspections throughout the interior and exterior of your home. We will also inform you which repairs should be addressed immediately, those that could wait until later on, and do-it-yourself options for each issue found. Homebuyers and sellers will also receive a cost estimate for the recommended repairs.
If you are selling a house, you want a house inspector San Antonio TX residents trust. We can provide you with details about any required repairs in order to get the property in top shape before putting it on the market. Home inspectors from Lone Star Inspections will help potential buyers make an informed decision when purchasing your San Antonio home. In addition, I offer free post-inspection advice and provide recommendations to improve your home's energy efficiency and safety after I have completed our thorough inspections.
Our reputation of providing the best home inspection Helotes TX has to offer speaks for itself. Our home inspections have a one-year warranty, and I will gladly provide you with references upon request. We provide the home inspection Helotes TX residents recommend and our knowledgable professionals have performed hundreds of home inspections. We guarantee to be prompt, efficient, and courteous at all times. So call us today and let Lone Star Inspections give you peace of mind when buying or selling your next San Antonio home!
Get the Benefits of the Full Home Inspection Service
in San Antonio
Expert Home Inspectors in San Antonio, TX Homeowners Can Trust
When you want to work with a home inspector San Antonio residents love, call Lone Star Inspections. Our team treats our customers like family. We will look at things like a home's foundation, structural components, roof, HVAC, plumbing, and electrical systems, then provide a written home inspection report with results. Our home inspection process takes only 3 to 4 hours. Our goal is to ensure your house is in excellent shape. We are affordable, experienced, punctual, and efficient.
How Does It Work?
Why are I the home inspector San Antonio residents love? Many reasons! First, the inspector will ask you to show them where everything in the house is located so that they can be efficient during the home inspection process. The inspector will also inquire how often certain things like air conditioning units or water heaters are serviced or replaced. That way, he knows if he needs to tell you something isn't working correctly now but might need repairs or replacement soon.
We have the most professional roof inspection San Antonio TX homeowners could ask for. Once they ask you questions, they will begin the home inspection. They will start by looking at all of your appliances and visible water valves to check that they are correctly connected and not leaking. Then they will inspect the house's exterior to look for any damage, like missing shingles or broken gutters. Next, they will check the home's foundation along with its insulation, stairs, floor, joists, walls, doors, windows, and roofing system. Once finished inside the house, they will head outside again to inspect your yard's drainage system, including any downspouts or visible water lines. After checking these items, they will inspect your home's HVAC system, including your heating and air conditioning units. They will thoroughly check all of these systems, including the ductwork, burners, motors, compressors, blowers, vents, and electrical components. Once our inspectors are done inspecting each aspect of your house, I will update you and send you a complete, thorough report within 24 hours.
That's what makes us the top house inspectors San Antonio families can hire!