Home inspections are a critical part of home buying. They help to ensure that the home you're buying is in good condition and meets all the necessary requirements, including safety and health. Below are five things first-time homebuyers should know about home inspections. 
Home Inspections Are a Necessity
Home inspections are an essential part of the home buying process. They allow you to make sure that the home you're buying is fit for your needs and that it is in excellent condition. Home inspections can also help to prevent potential problems from happening during the course of your home-buying experience.
What You Need to Know About Home Inspections
Before you start a home inspection, you need to know some things about it. San Antonio home inspectors use a variety of tools and techniques to inspect the following:
Doors and windows: Look for signs of tampering or abuse, such as broken hinges or screens;

Chimneys and smoke detectors: Make sure they are working properly;

Roofing and flashing: Check for any leaks or damage;

Electrical systems: Make sure all lights and outlets are working correctly;

Flooring: Check for stains, dirt, and other damage;

Bathrooms: Inspect the plumbing and fixtures;

HVAC systems: Make sure all temperatures are maintained properly; and

Roof: Make sure it is protecting your property from rain or snow and there are no issues 
Home inspectors are individuals who are experienced in inspecting homes and have knowledge of the home's construction, layout, and contents.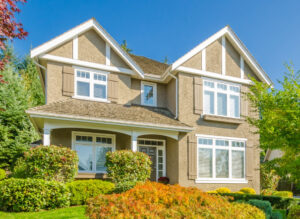 What to Expect After A Home Inspection Is Completed
After an inspection has been conducted, homeowners will likely receive various documents, including reports, photos, and recordings of the inspection itself. Some homeowners may also request changes to the property that were identified during the inspection.
Tips for Safe Home Inspections
If you're new to buying a home, it's important to take some safety precautions before your inspection. In order to ensure that your home is safe and sound, follow these tips:
-Ensure all doors and windows are locked during the inspection.
-Make sure any pets are kept in a safe place or managed well in advance of the inspection.
-Be aware of potential hazards in your home, such as hidden explosives or dangerous chemicals.
-Be sure to bring along an inspector who is experienced in inspecting homes like yours and has a copy of the Home Inspections Code of Practice.
Tips for Verifying the Integrity of Home Inspections
Take precautions against home burglary by following these tips:
Make a detailed inspection of your home before purchasing it. This will help you determine any potential problems that could prevent you from living in it safely.

Be aware of possible security risks around your house and make arrangements to take care of those.

Familiarize yourself with local law enforcement's available resources so that you can report any suspicious behavior or activity to them immediately.
Home inspections San Antonio residents rely on are a necessary part of the home buying process. By understanding the different aspects of home inspections and preparing for what to expect, you can ensure a safe and reliable experience. With helpful tips for safe home inspections as well as verifying the integrity of the inspection, you'll be well on your way to making a sound decision when it comes to your home.
Lone Star Inspections provides a wide range of home inspection services that give you the comfort of knowing you can trust one inspector to cover all of your inspection needs. We also offer roof inspections, termite inspections, water well inspections, pool and spa inspections,  and, septic inspection services.