Our Excellent Roof Inspection San Antonio TX Locals Can Rely On
We don't just inspect your home. We give you peace of mind.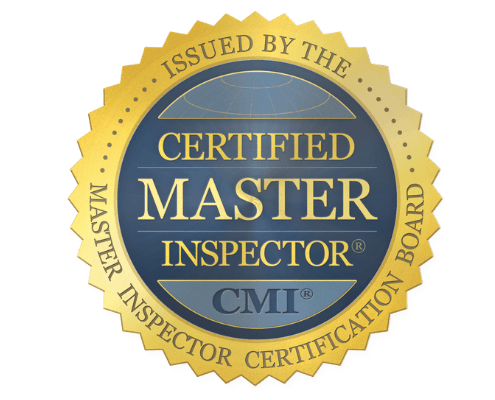 EXPERIENCE

DEDICATION

PROFESSIONALISM
Lone Star Inspections is a business that specializes in residential home inspections for home buyers and sellers. We work closely with our clients to ensure they completely understand everything about their inspected property. Our comprehensive reports are detailed in a way that's easy to understand so you can make an informed decision during the buying or selling process. With over ten years of experience, I guide you through the necessary steps of the inspection process and provide peace of mind throughout your journey.
Roof inspections are necessary because they are usually the first step in any significant roofing project. You'll also need a roof inspection if you want a new roof installation or a roof replacement. When your roof contractor arrives and examines your roof, they can help you determine what you should repair or replace. Essentially, a roof inspection is a critical first step to improving your roof's lifespan.
The top priority for every business is customer satisfaction. Therefore, our main concern is ensuring that each customer receives exceptional service. Lone Star Inspections roofing experts are devoted to providing excellent customer service and high-quality roof inspections. When you contact our roof inspector, you will receive an honest evaluation of your roof's condition. You will also receive a comprehensive roofing inspection report that allows you to get the most out of your investment.
When you want the best roof inspection San Antonio TX has to offer, call us. Our experts have years of experience in the home improvement industry, so they are skilled at inspecting roofs for damage quickly and accurately. Their vast knowledge base enables them to provide accurate, detailed information about what needs to be done before finalizing any repairs or replacements. We use up-to-date equipment capable of making 3D scans that can pinpoint problems under challenging conditions through heavy overgrowth and buildup or layers of shingles.
Get the Benefits of the Full Home Inspection Service

in San Antonio
Home Inspection with a Detailed and Accurate Roof Inspection Report
Each roof is unique and can experience different problems depending on the age, type, and style. If you're unsure if you need to call a roof inspector, check out these common warning signs:
Algae and Moss Buildup: Algae and moss, like other plants, need water to grow. As such, any area of your roof where water accumulates likely has an algae infestation. Since roofs are exposed to the sun all day long, they tend to dry quickly; however, dips and bulges can prolong drying. Algae doesn't just compromise the look of your roof. It also compromises its structure and integrity by deteriorating shingles and wood surfaces. Usually, this means you should replace the affected part of your roof entirely. As part of the thorough roof inspections San Antonio residents want, our experts will analyze the condition of your roof properly and help you arrive at a smart conclusion.
Curling or Buckling Shingles: Curled and buckled shingles can signify aging, but they may also indicate other issues like dry rot. If the wood beneath your shingles has started to deteriorate, it can cause your shingles to warp over time. At first, you might only notice minor signs like curling, but soon enough, you could start seeing even more significant problems like buckling. Without repairs, warped shingles cost owners more money in the long run because water infiltration will damage both wooden surfaces and insulation.
Discoloration of Bolts and Nuts: When you notice nuts and bolts appearing in colors other than their traditional green and brown colors, it could mean there was some problem during installation. Most often, this means dry rot. Not only can dry rot make your roof vulnerable to water infiltration and lead to leaks, but it can also compromise structural integrity and result in costly repair bills due to warping. We also offer other services, you can visit our termite inspections san antonio for more informations.
If you've noticed any of the warning signs listed above, you should schedule an appointment with the finest roof inspectors San Antonio residents can hire! Our inspectors will create a comprehensive roofing inspection report to help you decide if it is time to get your roof replaced. We prepare and deliver our accurate reports within 24-48 hours of the inspection.